We have a new feature on our website that we are sure you will find useful!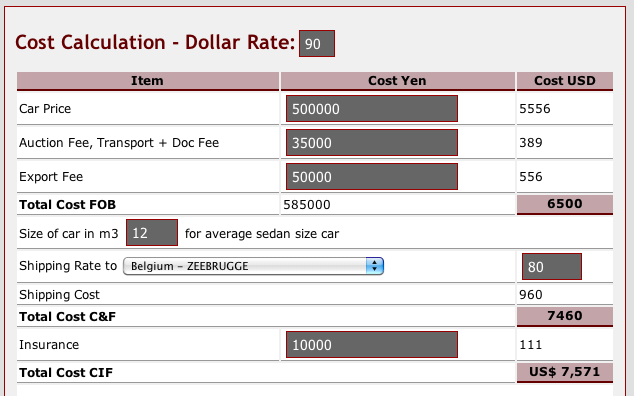 Using this calculator you can check how much it will cost to get vehicles to your port of destination. The calculator is linked from each car detail page on our auction website. The link will pass on the values of the chassis type, m3 size of that car when available along with the average expected selling price of your car. Look out for the link as below.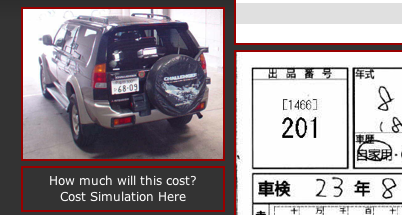 Although the best way to get accurate data is via the car detail page. We also have a generic version of which you can enter the the input fields car cost, export fees, m3 and dollar yen exchange rate.
Click here to access the car export cost calculator from Japan
If you edit any of the costs/values the costs will update automatically.
Although this feature is working we plan to upgrade its functionality by adding more ports, including allowances for extra costs such as the JEVIC inspection. We hope to offer real time exchange rates, custom costing based on your account preferences and more accurate auction price history data.
leave a response
,
trackback from your own site