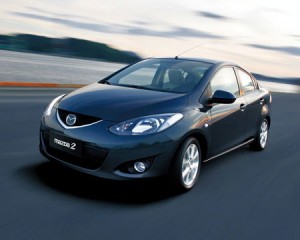 Mazda officially announced to produce small car, known as Mazda Demio2 (Japanese name Demio) in Vietnam from Oct 2011 due to the exchange rate. The aim to produce 2000 unit in a year. All the parts will be exported out of Japan to the joined venture company in Vietnam.
Mazda has just begun selling in Vietnam in early March this year, "having a population of 90 million around the following 30s, growth potential in the future" (director Yuji Nakamine) were determined.
Mazda is planning to raise more than 40-50% from the current ratio to total worldwide sales in emerging countries by 2015, has as one of the important markets in Southeast Asia in particular. Enhanced local production also aims to respond to the rapid appreciation of the yen. Mazda, in Malaysia in January this year, "Mazda3 (Axela in Japan)," Production (3,000 units) began, considering that the start of assembly production in Indonesia.